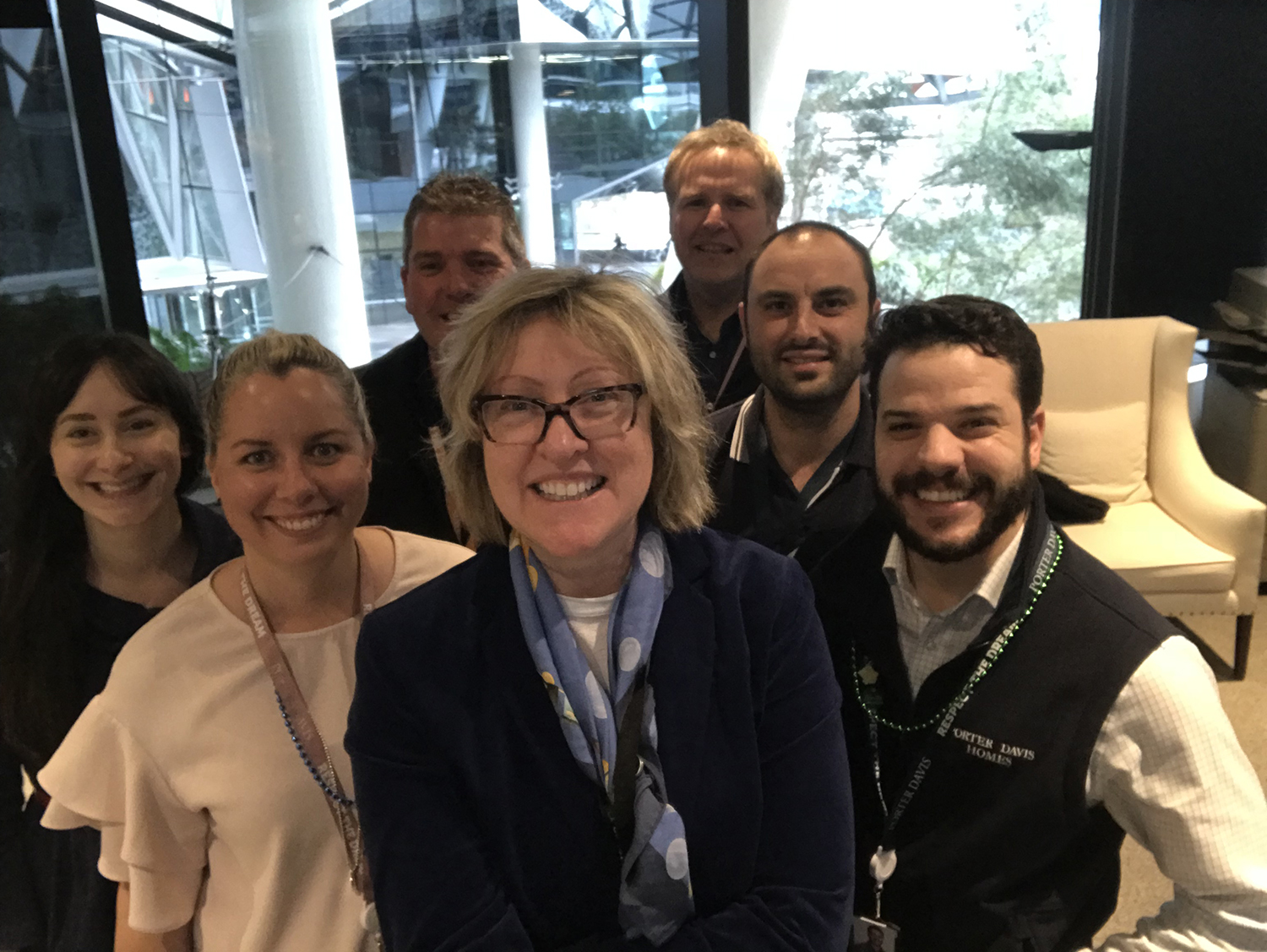 Porter Davis
Melbourne, Australia
What was the challenge?
Porter Davis, an award-winning home builder in Australia, was entering a new phase of growth and needed a highly skilled management team to shape the future. With a new CEO and strategic plan, senior leadership understood that transforming their approach to employee development would be crucial to achieving their business goals. They knew that the secret to higher performance and engaged employees was to have a plan for developing people – no matter where they were on their personal learning curves.
What was our solution?
In 2017, Porter Davis partnered with Boston Global to launch World Leaders 2020, a structured two-year certificate program to strengthen leadership skills across the organization. Working closely with Porter Davis, Boston Global developed a plan to strengthen skills and firmly embed a culture of learning. The program included leadership assessments, group workshops, work-related assignments, and online skill-building modules from Harvard to allow busy team members the flexibility to learn at their own pace. Every two months, managers focused on a specific management skill: giving feedback, delegating, managing teams, etc. Individual coaching provided the personal support needed to allow each employee to work smarter on the job. All assignments were designed closely with the senior management team which gave team members the opportunity to apply their learning directly to the business.
The Boston Global team traveled to Melbourne to work with Porter Davis onsite four times. We conducted group workshops on Executive Strategy, the Neuroscience of Leadership, and Team Communication and held individual coaching sessions on a variety of topics based on each leader's specific needs. The fourth group of World Leaders is set to complete the program in June 2021.
To encourage collaboration and help team members approach old problems in new ways, Boston Global introduced a design thinking approach at the very beginning. Porter Davis is now a design thinking company, better able to solve problems with structures to think through complexity and break it into manageable parts without feeling overwhelmed.
What were the business outcomes?
In less than a year, Porter Davis began to see a cultural shift towards demonstrating a growth mindset, skilled problem-solving, and improved communication in meetings and discussions. Over 100 of their professional team have stronger skills and are confidently creating the future.
As an added benefit, quizzes are given at the end of each module to assess skills. Employees earn certificates from Harvard ManageMentor verifying their achievement with scores 80% and above – a proud accomplishment they can carry for the rest of their careers.