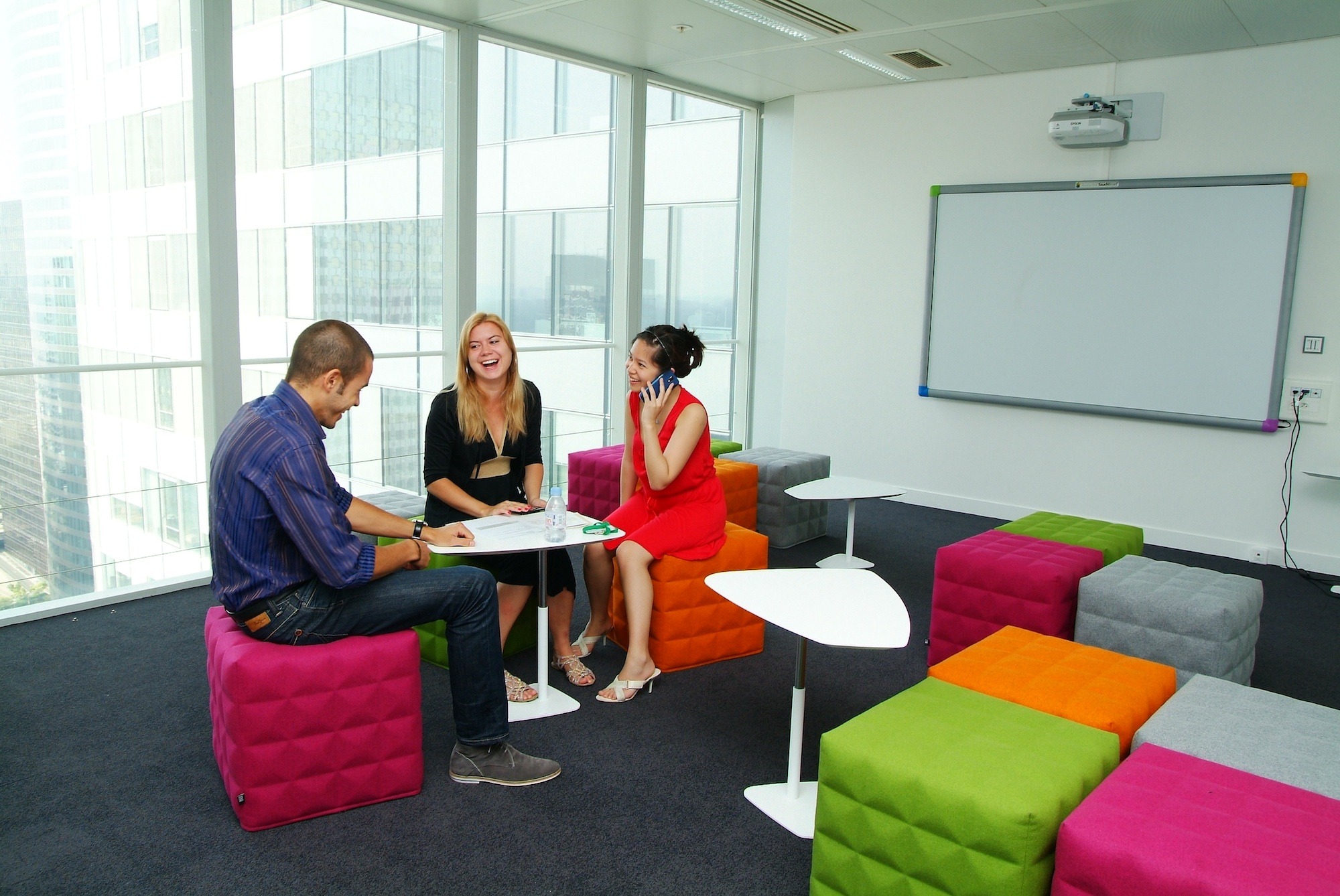 Values Reflected in Design
When Erick Roche, Managing Director of Teva France and graduate of Harvard Business School's Advanced Management Program, set out to redesign the office space, the idea of an open concept space was not universally embraced.
"People wondered if they would have privacy and were skeptical of complete transparency," said Erick. He wanted a space that reflected their values of integrity, respect, collaboration, excellence and leadership.
"Our key concern was how to link our values with the redesign of the space." So Erick brought together a cross-functional team to serve as design committee and oversee the project internally. The design committee was empowered to make decisions that reflected the overall values of the company.
"We wanted to highlight company values and create an environment that built trust as a team. Having a process that was driven by a collaborative internal team helped make that happen."
After many months of planning and design, the building process began. Developers reconfigured walls to create elegant glass-walled conference rooms, as well as alcoves, informal work-pods and open spaces that encouraged informal meetings. The combination of open space, quiet space and private meeting rooms helped to create a balance in the environment for different work needs.
Small group discussions and workshops were organized by Boston Global to help with the transition and ensure that the management team was prepared to lead change.
Months later, Erick Roche and his Executive Committee noted that teaming and employee collaboration had increased substantially. The space, on the 21st floor, is beautiful with olive trees and glass walls to see all of Paris.
It's common to see small groups working together around tables sharing ideas and solutions. "The new design—and its link to company values—created a shared identity for those involved in redesign, and a sense of cohesion for all of our teams."