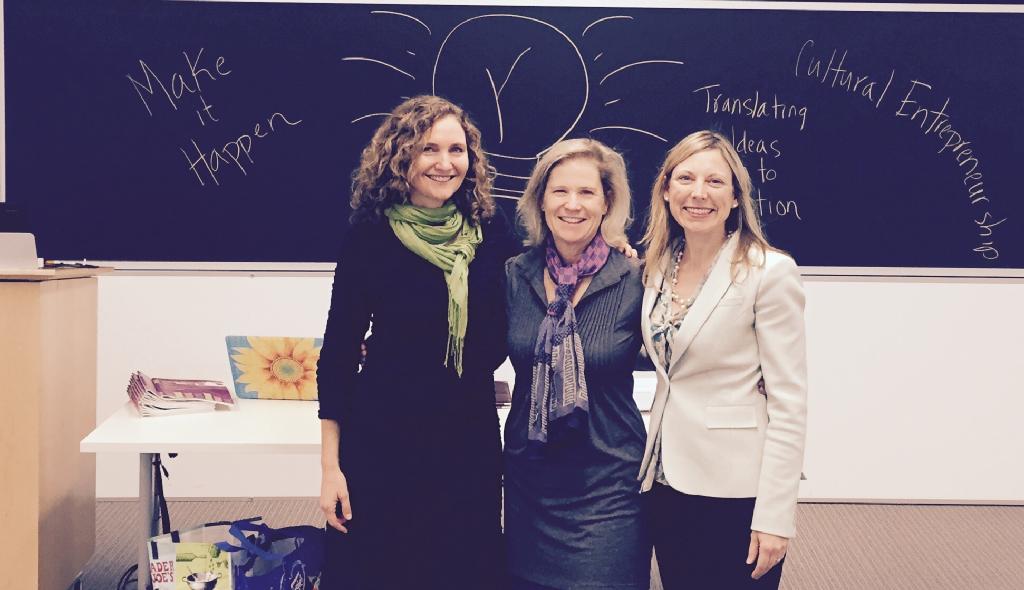 Boston Global at the i-lab
January 2015
Boston Global at the i-lab
Nothing signals the opportunity for change more than the start of the New Year. To kick off 2015, last week LZ, our Director of Management Programming, joined two Boston University faculty members to teach a workshop on Innovation and Cultural Entrepreneurship at Harvard's i-lab. The Harvard Innovation Lab (i-lab) provides the networks and programs that can help students and alumni grow their ventures at any stage of development.
Participants brainstormed new ideas, learned from successful entrepreneurs and pitched new products and apps designed to make a difference in their communities. Attendees left energized, with tools and frameworks they can apply to new ventures and projects.
Any company can learn ways to be more innovative. Here's how your company can learn to solve problems and stimulate innovation:
Plan an Innovation Day dedicated to solving problems and prototyping new ideas for new products or services or even process efficiencies. This is a great way to capitalize on the talents of your team and test quick prototypes of new products, services or processes.
Create an 'idea mill' that encourages all employees to generate ideas for solving problems. Review this list routinely to evaluate which solutions can build on current opportunities.
Vote on ideas and award the best one!
Hold three targeted New Ideas brainstorming sessions per year. Plan carefully, make objectives clear and focus the agenda on solving a business challenge. Provide rigorous follow-up and action plan for next steps to keep new projects moving forward.
Want to learn how your team can use innovation to solve old problems in new ways? Contact us for more details: [email protected]