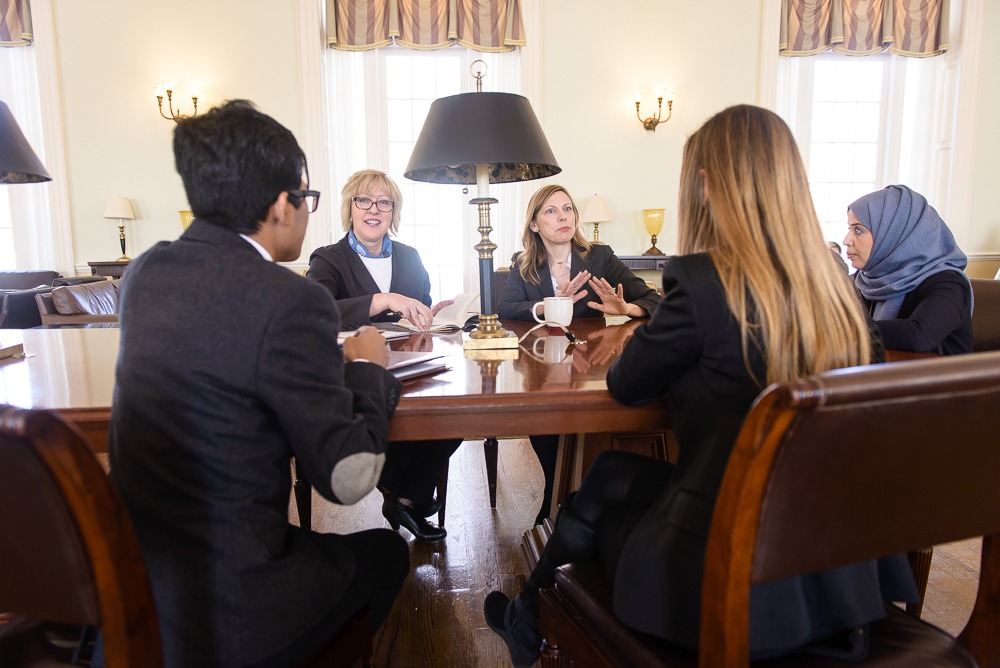 A Language Strategy for Your Company
In the words of Frank Smith, internationally renowned linguist, "One language sets you in a corridor for life. Two languages open every door along the way." A second language provides a conduit for ideas and innovation with a whole new network. Language is personal – an innate part of identity, a cultural beacon that helps to define who we are.
But, in today's e-driven world where national borders have less and less bearing on a company's operations and client base, language can also present challenges.  Between acquiring talent, global supply chains and tapping international markets, more and more companies are learning how pivotal language can be to success.  An inability to communicate across cultures can reduce innovation and limit opportunities. Developing a comprehensive plan now can help position your company for years to come.
Harvard Business School Professor Tsedal Neeley explains how for better or worse, English has become the de facto language of business. With 1.75 billion speakers worldwide (1 in 4), even companies headquartered in non-English speaking countries have adopted English as the corporate standard.
As Neeley outlines, making the transition to a new corporate language is not easy.  Her adoption framework focuses on two key criteria: employee buy-in and belief in capacity.
First, it's essential to have a language strategy in the first place, and that employees understand the value to the company. Without that connection, it will be difficult to motivate your team to rise to the challenge.
Second, it's essential to give them the confidence that learning or mastering a new language is something that they can do successfully. The key is providing the right support framework and coaching. This can take the form of onsite or virtual language classes as well as trips overseas.  Providing opportunities to practice their skills will speed learning and increase confidence.
Whatever direction you take, it's important to develop a comprehensive language strategy for your company.  Learning a new language takes discipline, drive and above all, time.  But if you do it, you will increase your customer base and see your company grow.